Leading community safety Protecting your people & assets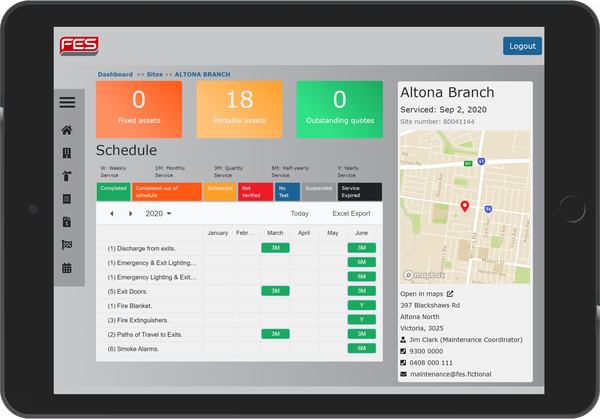 Always Safe
Fire Equipment Services (FES) sets the benchmark for maintenance, training and compliance in fire safety.
As the commercial arm of Fire Rescue Victoria (FRV), we share its themes of 'always safe', community safety and resilience – it's in our DNA.
Our reputation is built on the way we operate, our people and our innovative knowledge based systems. Above all, we are committed to delivering exceptional service.
FES covers all aspects of maintenance of fire detection, suppression and fire fighting equipment; workplace management and emergency training, compliance and asset management.
Trust the name you know. Contact us now for advice, service and sales on 1300 855 163.
FES customers registered for the web portal can login to the portal here.